It's rarely to find a very good female photographer out there. No, I think they were plenty outside there, but this one was among the best at least. Raudzah Arifin advanced a step forward over others female photographer with his own new branding  as Uda Arifin and the new web mean she's really serious doing business!
Previously she's teamed up with her friends forming TintaCreative Photography. Now she's going solo. It wasn't mean she is single hahaha… instead this woman is a mother a 3 beautiful princess with lovely husband too. Followed her husband new career, their family moved from Kuantan to Kuala Lumpur.
Actually, she is a friend of mine since years ago. And I also knew that her passion in photography are no doubt. She wasn't a typical generic photographer but she has artistic sense that make his photos look alive, nicely captured moment and superb great composition too. Offering various kind of photography services as : Wedding, Engagement, Portraits, Events and many more. (Just ask her for more).
"The web must Simple & nice but look professional" – She requested
The main page had images slideshow. These images slideshow can be easily update and upload thru admin panel!
A dedicated blog page too…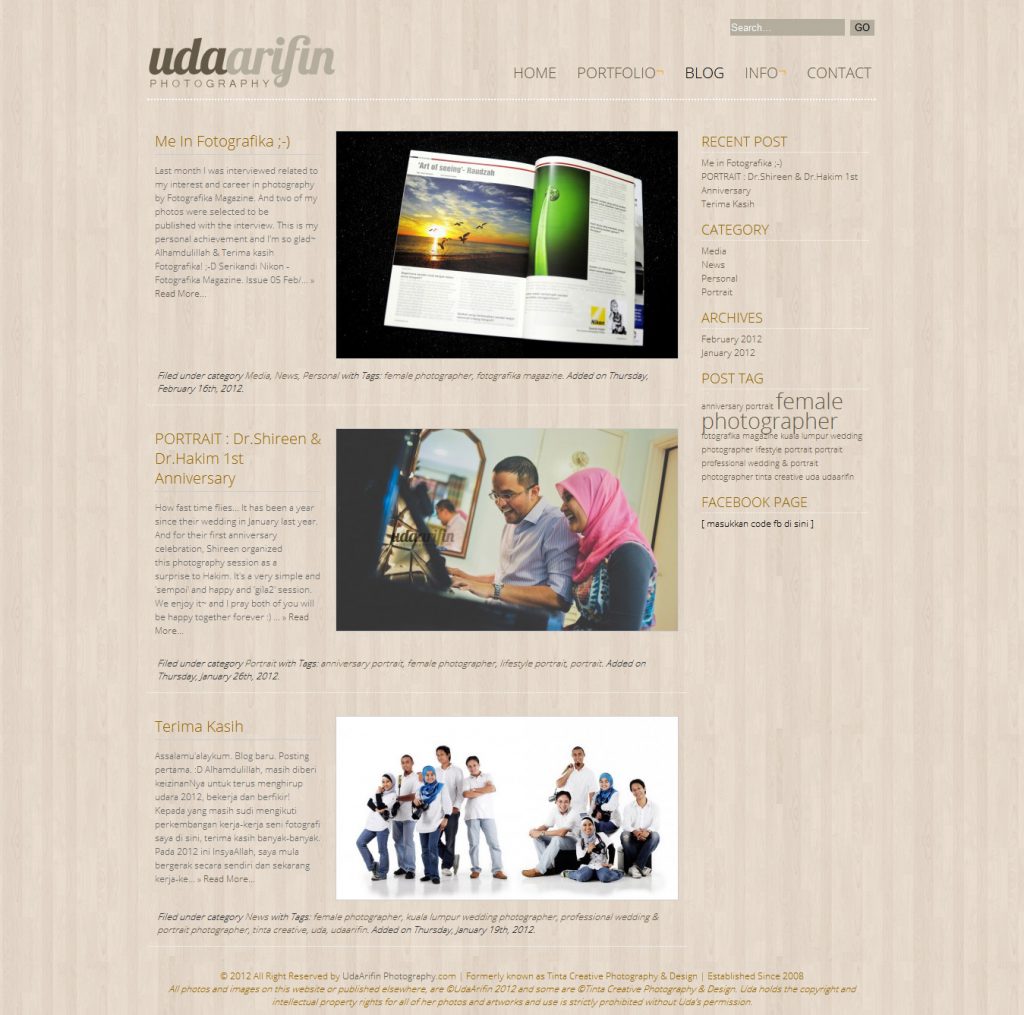 With a different look of full single post contents.
The web also had custom form for 'client-to-be' to request quotations etc.
Enjoy many of shots at her website! and don't forget to hire her if interested!
Key 
Web Name : UdaArifin – Female Photographer Kuala Lumpur
Web URL : www.udaarifin.com
Client : Uda Arifin
Developer : Pergh Multimedia (Now Vasqtech)
Developement Period : 1 and 1/2 Month – completed on mid February 2012
Web Running Period : Since February 2012 until *