T7BS is a Business & Financial Solution company which based in Shah Alam. The company established since 2014 and has been grown bigger since then. As we meet at the first time, the company founder do noticed that their company are lacks in online existence which is a major downside.
This may look as a small matters for some, but it may lead lack of confident to the potential clients. Yes it is, online platform does matter nowadays, not only as marketing platform but as proof of your business existence.
The main page of the web: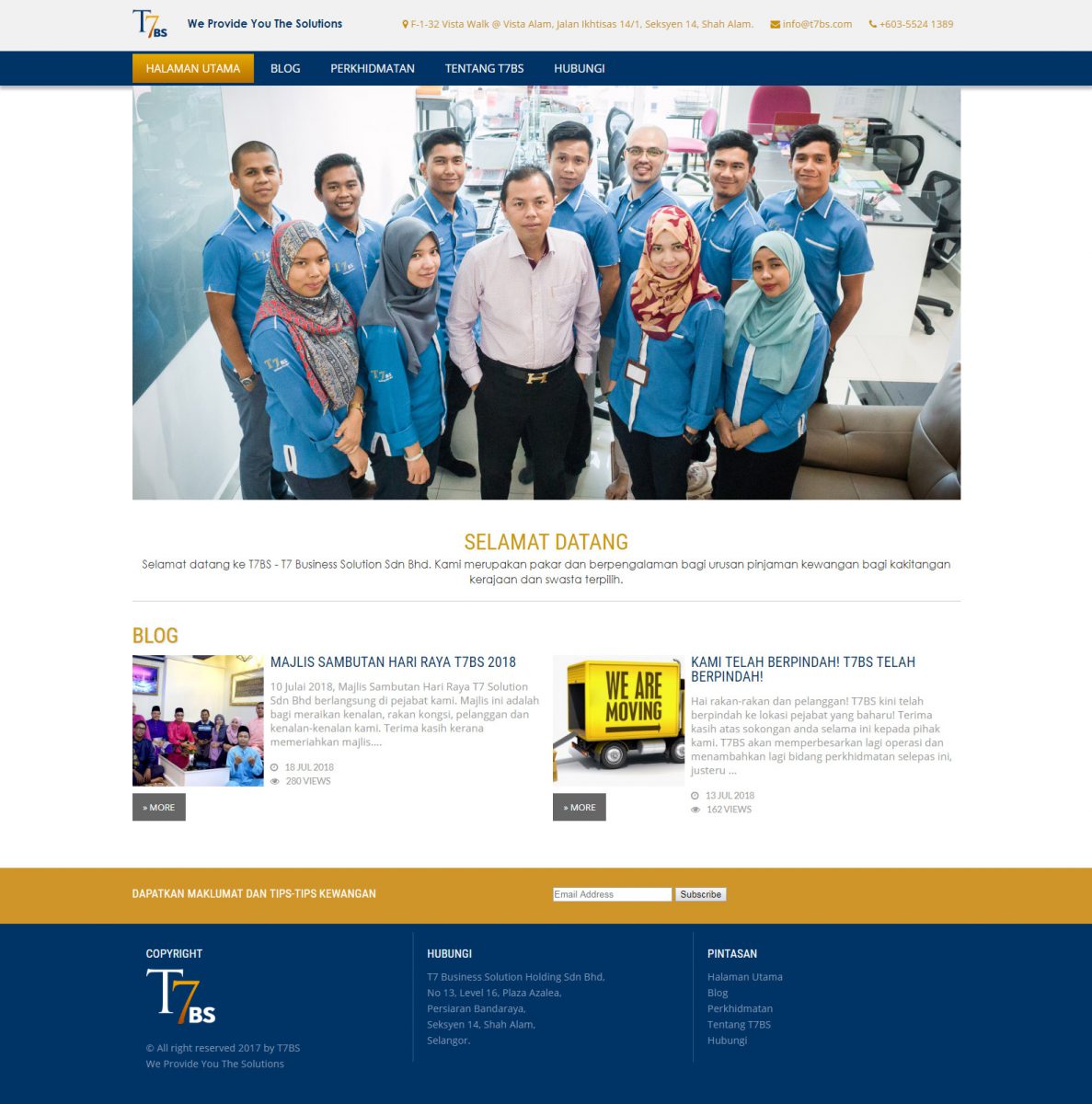 The blog page: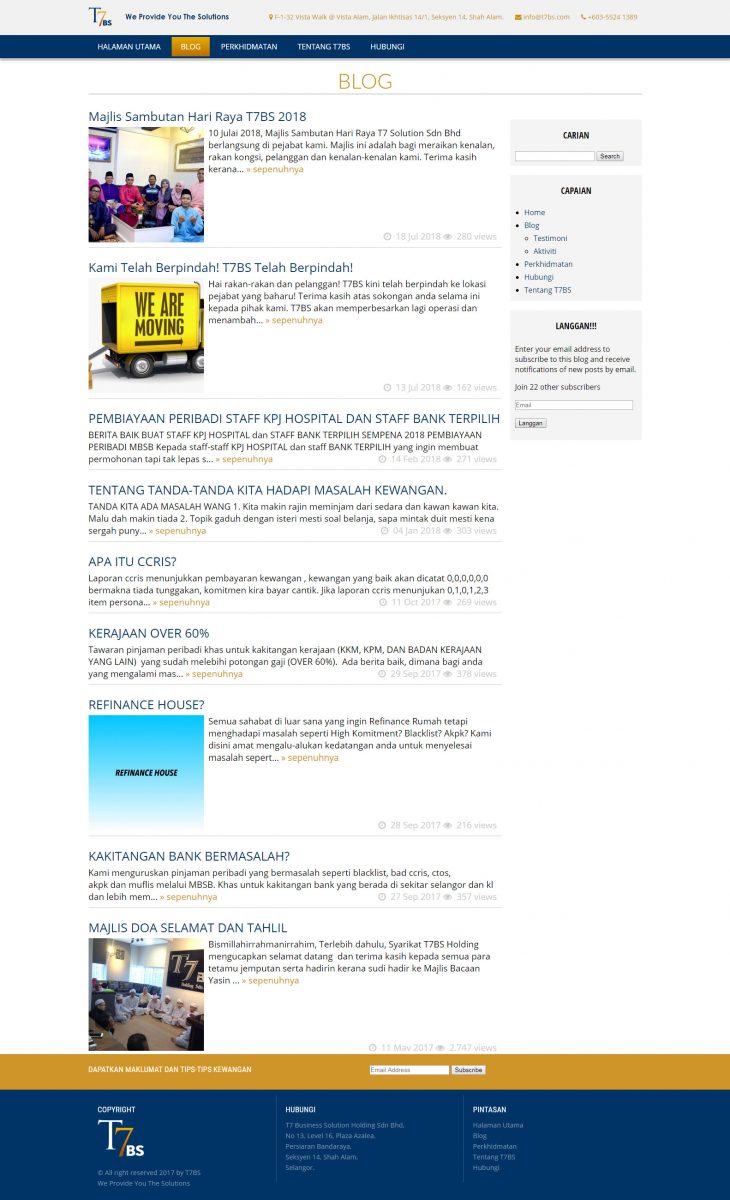 The contact page: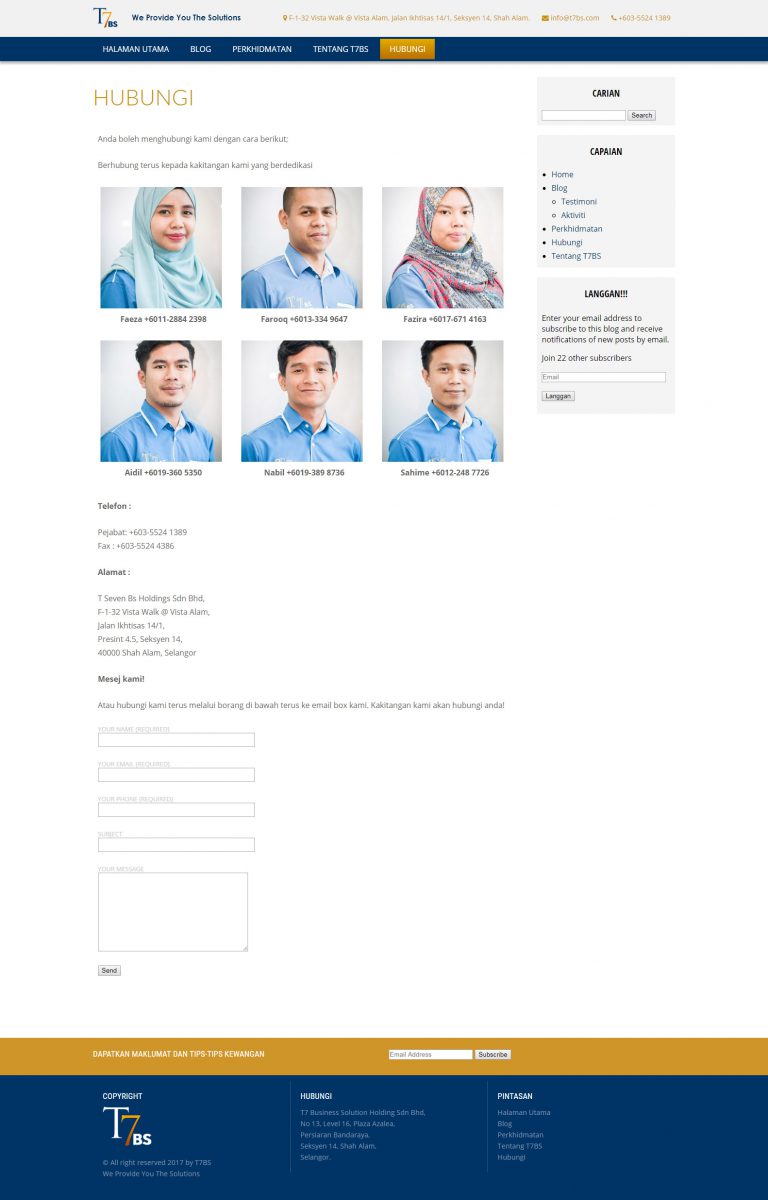 The company also hired us for a special Corporate Photo Shoot session which can be see here: Corporate Photoshoot For T7BS Holding Sdn Bhd.
Web : www.t7bs.com
Client : T SEVEN BS HOLDINGS SDN BHD
Date of Build : April 2017