The project started November 2010. Completed in a month!
The Ride It Right program is running for a year. The program are proposed by EraMaster Sdn. Bhd. Supported by Polis Di Raja Malaysia.
It had a flash intro. Animated flash montage with embed inside a Ride It Right Theme Song – Tunggang Jangan Tunggang Langgang. The song are by 50cents local rock band with Black Mentor as a singer.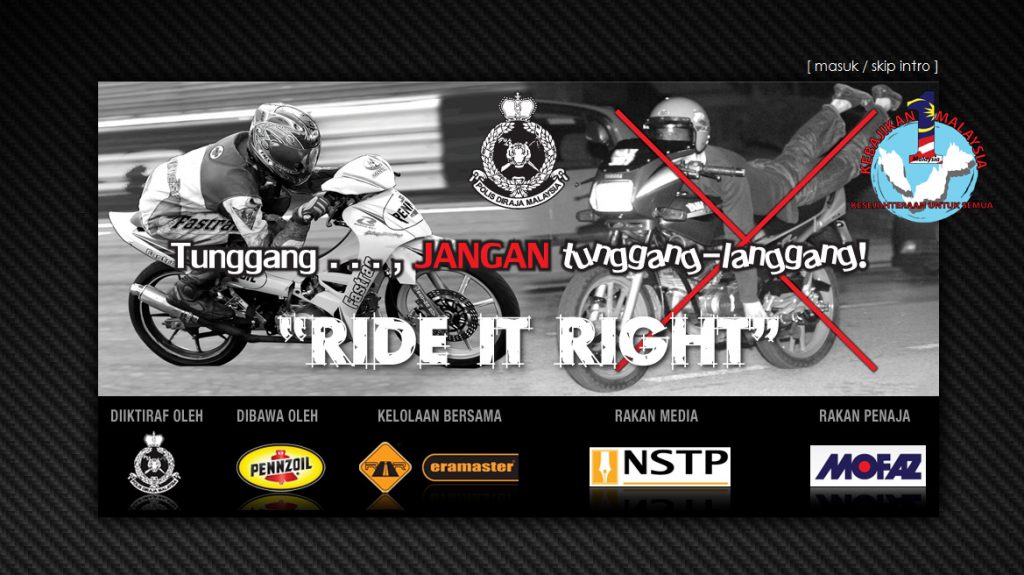 The main page screenshoot :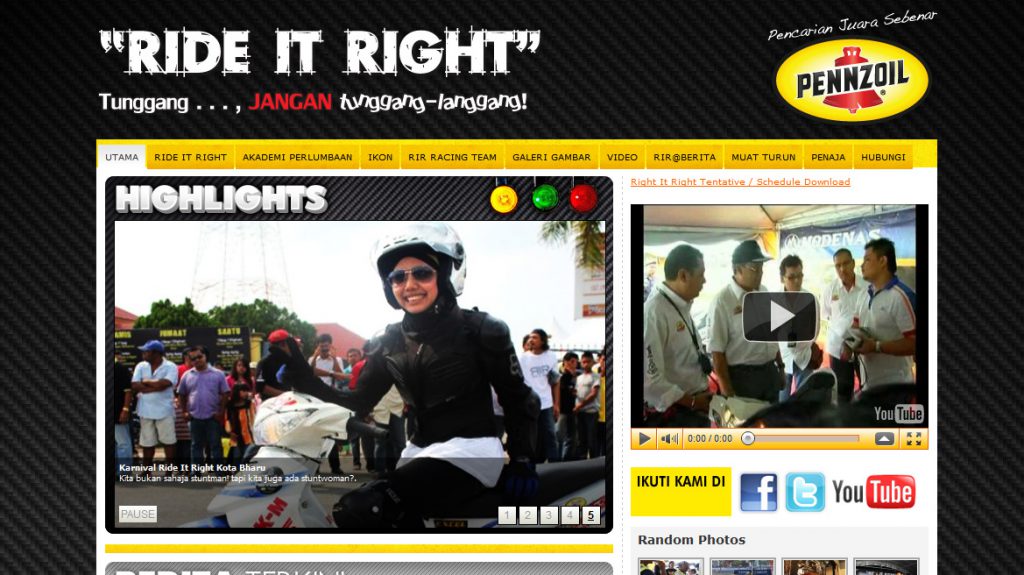 In the beginning of the projects, it's only a main page and simple update site but later turned to be a complex website with many pages and functions. The website main page are hardly customized with many 'not standard' as WordPress CMS system. It had slideshow, news update, videos and etc.
The web evolved from time to time, had several custom page like the image gallery :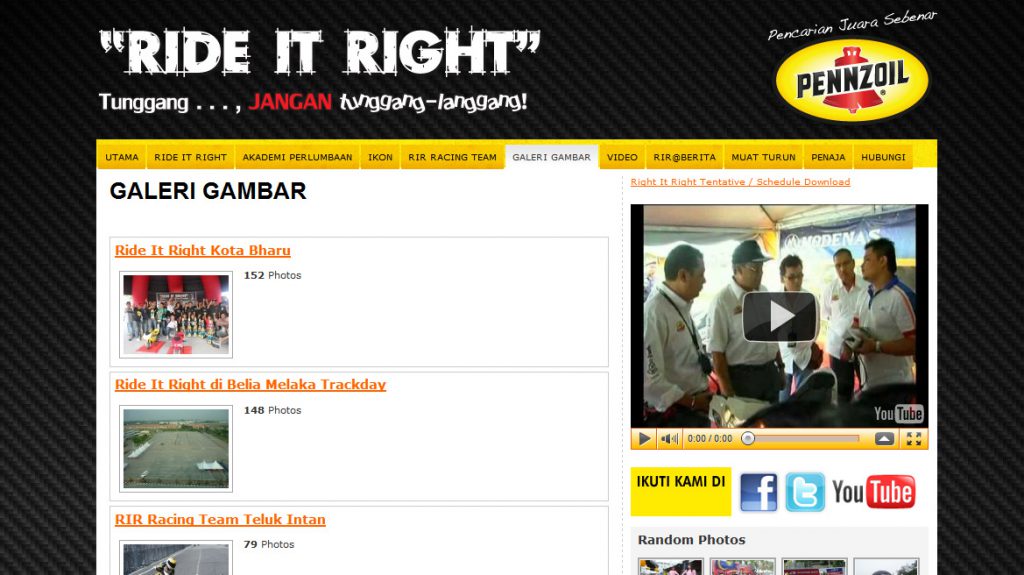 The web update frequently as long as the program running. Usually 1 or 2 times per month including massive quantity of images per events.
Key
Web Name : Ride It Right – Pennzoil
Web URL : www.rideitright.com.my (not active anymore)
Client : Ideas Communication Sdn. Bhd. (for Pennzoil Malaysia)
Developer : Pergh Multimedia (Now Vasqtech)
Developement Period : 1 Month
Web Running Period : 1 Year