Hasa Arkitek is one of the prestigious architect firm in Malaysia. Based in Shah Alam, Malaysia, a dynamic firm offering comprehensive professional services in architecture, interior, landscape, multi-media services and project management. It was incorporated to provide complete design and furnishing of private residences, corporate offices and commercial outlets.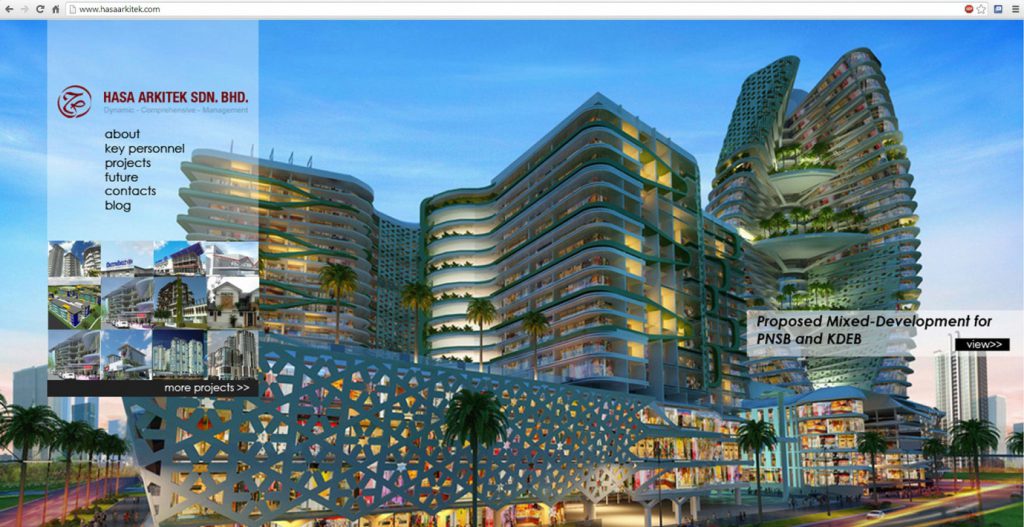 Project info :
Main page which had maximum view 3-5 latest featured project, which showcasing the capability of the company. 3D images and real photo should presenting the quality of architecture design from the company.
Each project have their own detail explanation as a single post page :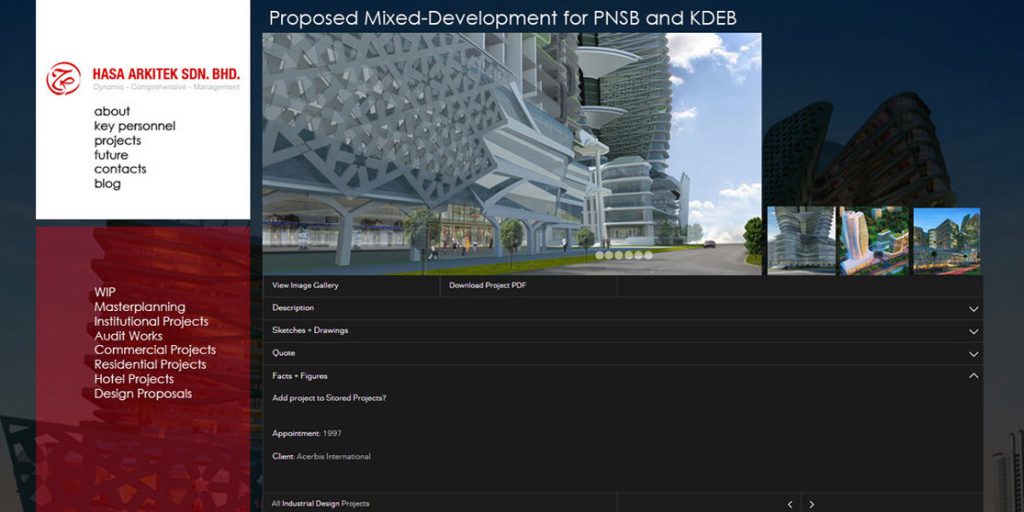 The web also need a dedicated eye catching Portfolio Page which listing the previous, on going and even proposal level projects. Portfolios page meant to be as advertising for the company itself.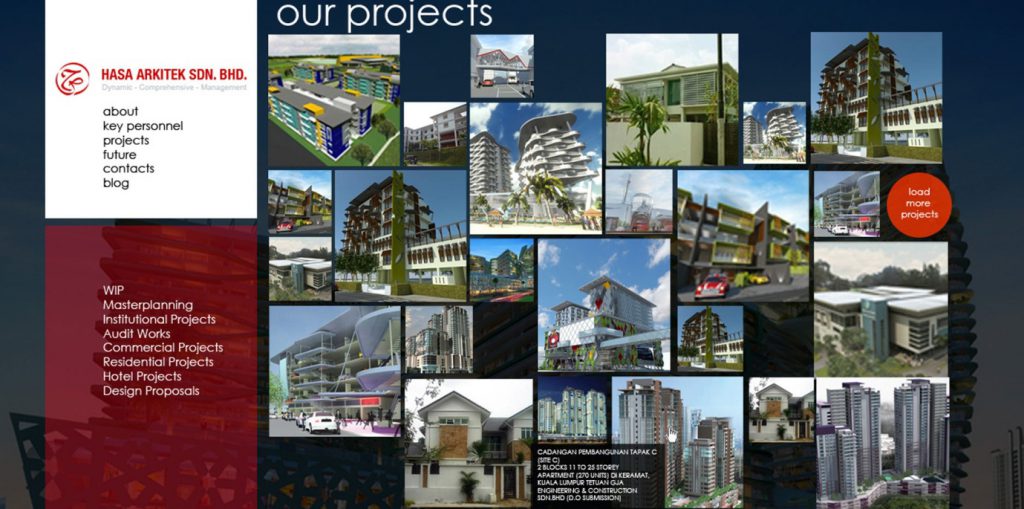 Although the best view are on massive dekstop & laptop screen display, website nowadays also viewed on the smaller screen such smartphones and tabs,  so the mobile friendly and responsive view is a must!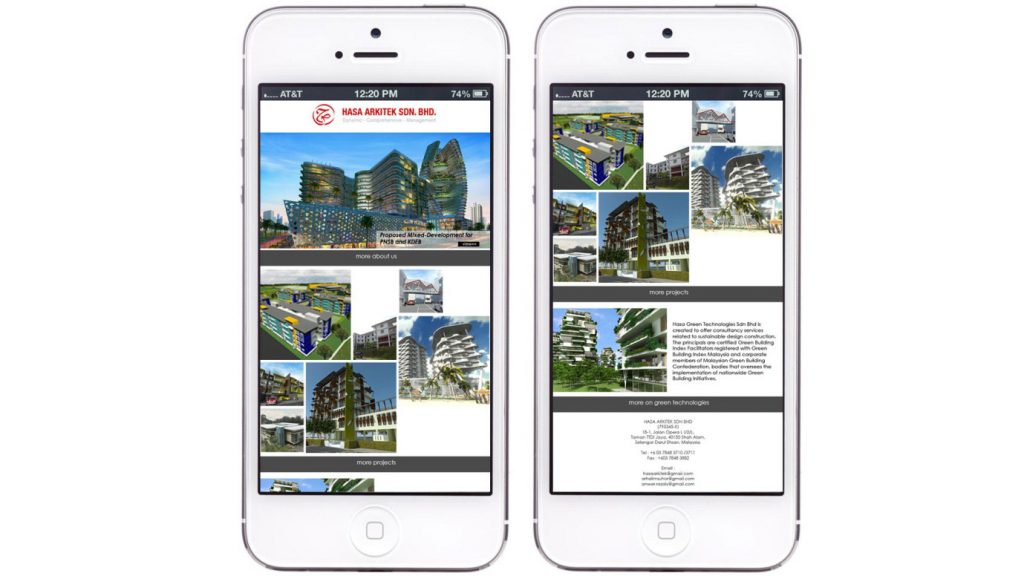 Thank you Hasa Arkitek Sdn Bhd, for entrusting us with your Business Website Development.
Web Adress : www.hasaarkitek.com 
Project completion : January 2014
*Note : This project is under previous company name, Pergh Multimedia.