BlueDotSky lubricants is one of the project under UMW Lubetech Sdn Bhd. Caring tagline 'An American-Japanese Lubricants Technology', the brand to be set as mid level products in lubricants market.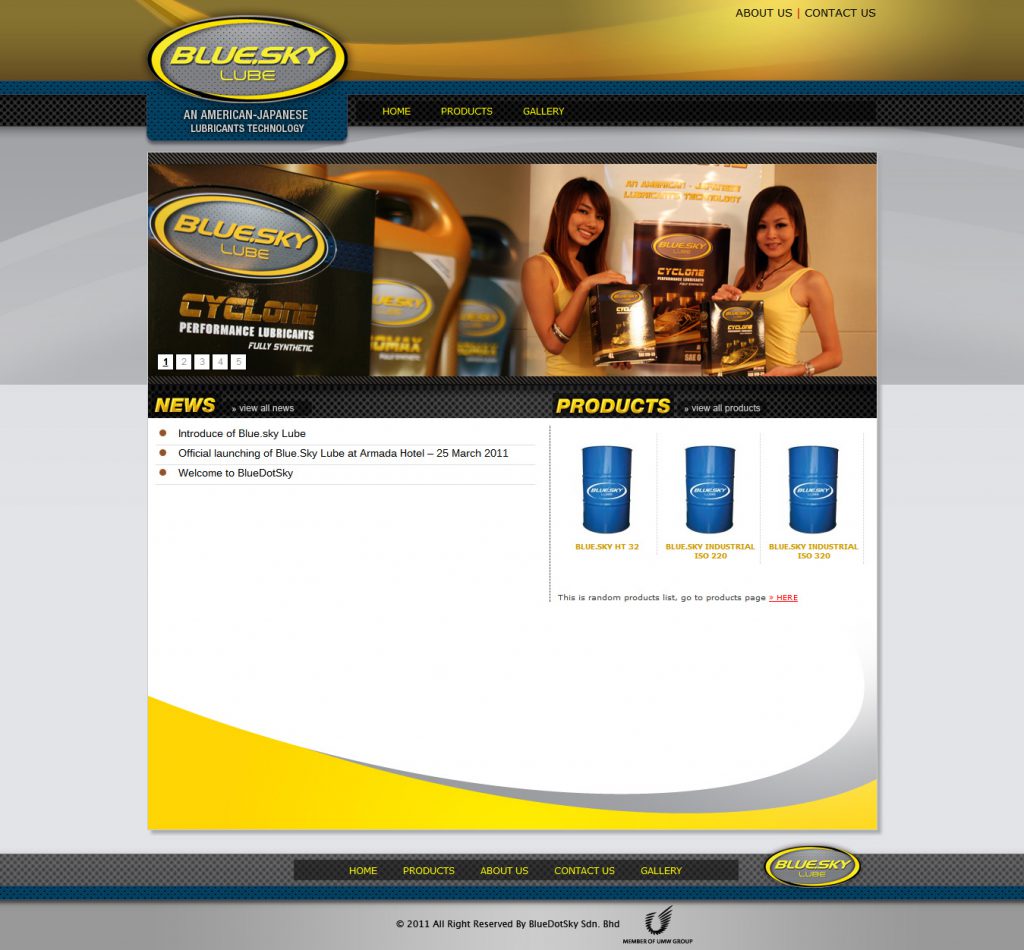 It's clean an simple but nice looking layout as you seen above. There's also a random products listing on the main page that retrieved from their products database located in products sub domain.
The products database page :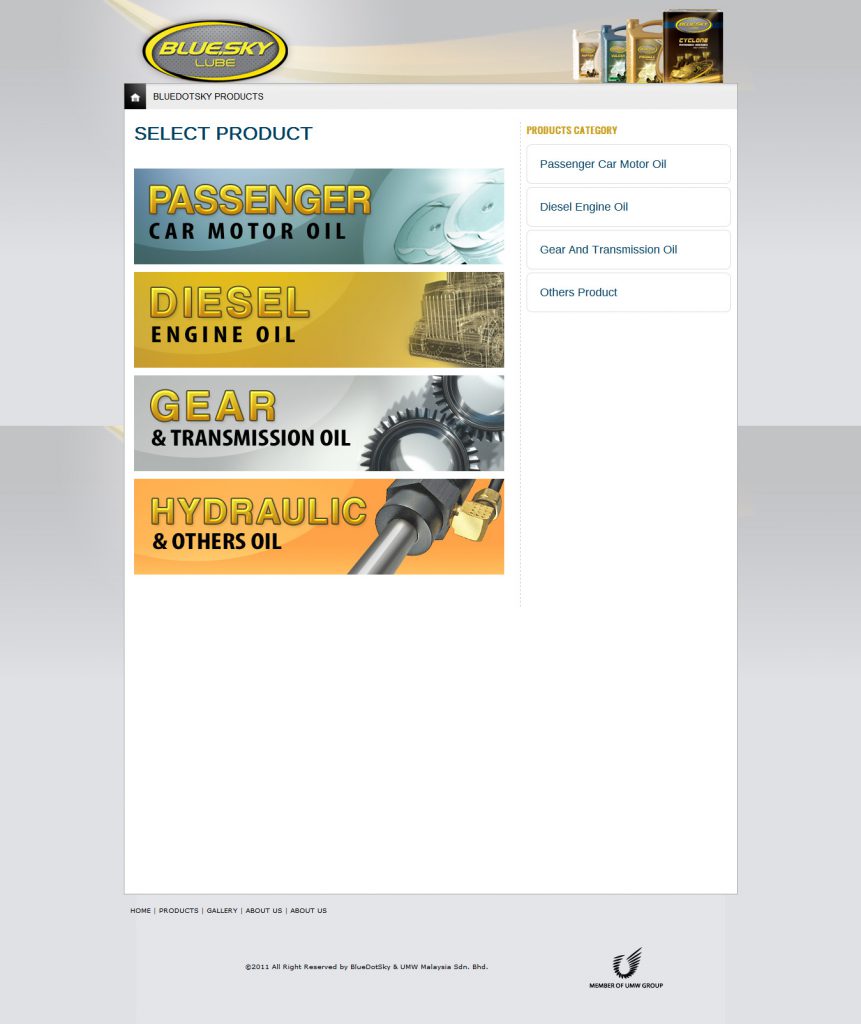 Products are listed by their own category. All product has their own images, details and downloadable datasheet files (with download tracker too). Yes! it has custom query programming indeed!.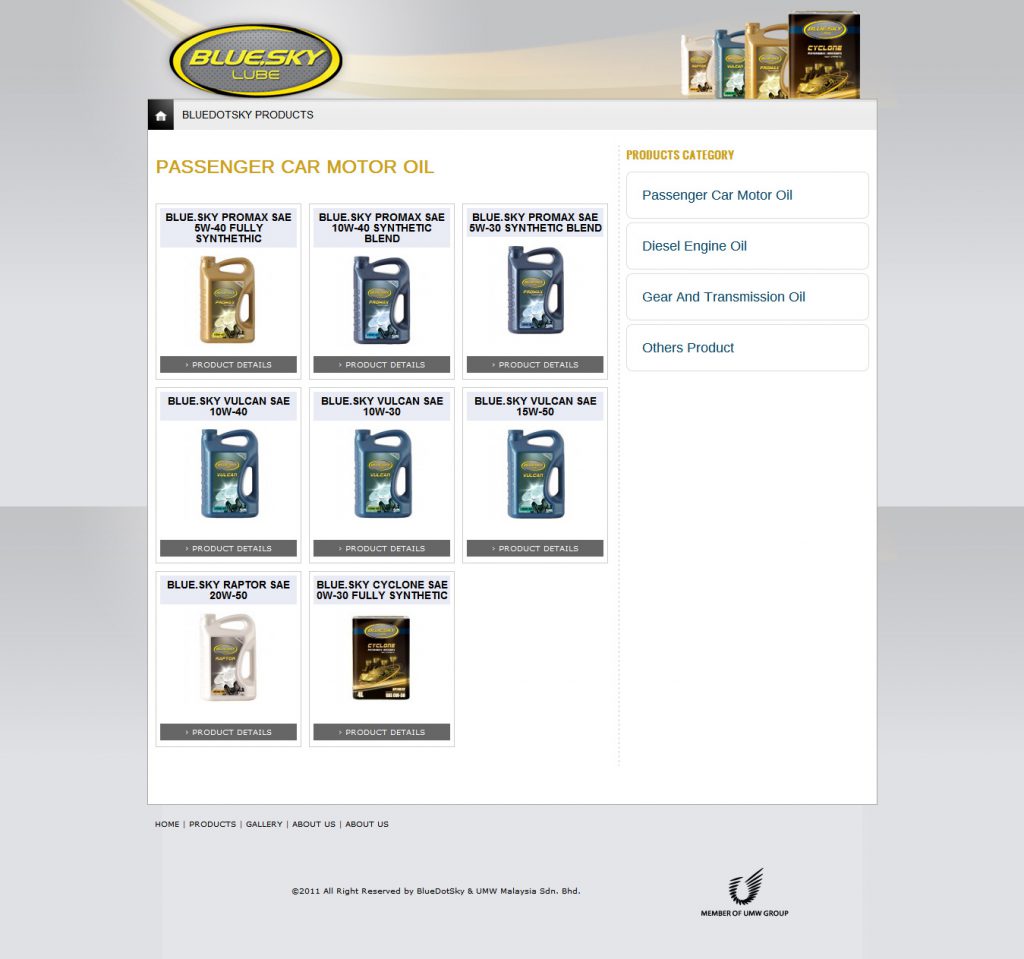 So do you have something similar requirement for you website? Don't hesitate to contact us!.
Key 
Web Name : BlueDotSky Lubricants
Web URL : www.bluedotsky.my
Client : Ideas Communication Sdn. Bhd. (for UMW Lubetech)
Developer : Pergh Multimedia (Now Vasqtech)
Developement Period : 2 Month – completed on March 2011
Web Running Period : Since January 2012 until *